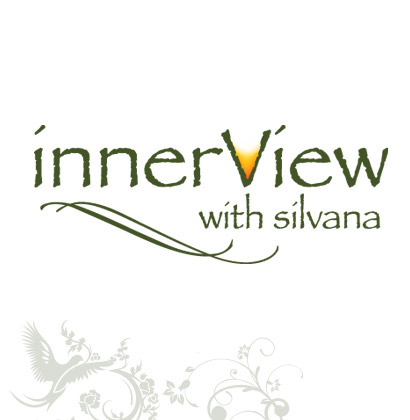 HypnoBirthing®
Small class Sizes – Individual Attention
Through a very simple program of self-hypnosis and education, healthy, low-risk women, learn to trust that their bodies know how to bring their babies into the world in the calm and gentle way that Nature intended.
The HypnoBirthing® Childbirth method is as much a philosophy of birth as it is a technique for achieving a satisfying, relaxing, and stress-free method of birthing. HypnoBirthing® teaches you, along with your birthing companion, the art and joy of experiencing birth in a more comfortable manner. You will learn to call upon your body's own natural relaxant and thus lessen or eliminate discomfort and the need for medication. When a woman is properly prepared for childbirth and when mind and body are in harmony, nature is free to function in the same will-designed manner that it does with all other creatures.

The program consists of five classes lasting two and one half hours each over a period of five weeks. You will be fascinated as you view HypnoBirthing® films showing labouring mothers, awake, alert and in good humor as they experience the kind of gentle birth that you, too can know. Partners will learn how to guide and support their partners during the birth process.
Classes cover the same content as standard prenatal classes: what your body does in labour, the stages of labour, when to go to the hospital or call your doctor/midwife, and when to use medical assistance. You will also receive handouts, two guided meditation CDs, and the book "HypnoBirthing: The Mongan Method" by Marie F. Mongan, M.Ed., M.Hy, that you take home.
What You Will Learn in HypnoBirthing® Classes
Unit 1: Building A Positive Expectancy
Introduction to the remarkable HypnoBirthing® philosophy
The History of Women and Birthing
Why and how you can have an easier, more comfortable, and safer birthing
How Nature perfectly designed women's bodies to birth
How to assist, rather than resist, your natural birthing instincts
The vocabulary for calm and gentle birthing.
Visualizing gentle births by viewing beautiful birthing videos
Unit 2: Falling in Love with Your Baby/Preparing Mind & Body
The remarkable mind of your newborn baby—Prenatal bonding techniques
Rapid and instant self-relaxation techniques and deepening techniques
Breathing techniques for labor and birthing
Hypnotic relaxation and visualization
Selecting the right care provider
The Birth companion's role in birthing
Preparing your body for birthing with massage and toning
Unit 3: Getting Ready to Welcome your Baby
Preparing Birth Preference Sheets
Preparing the Body for Birthing
Light Touch Labor Massage
Your body working for and with you
Avoiding artificial induction and achieving a natural start to labor
Releasing negative emotions, fears and limiting thoughts.
 Unit 4: An overview of Birthing – A Labor of Love
Onset of Labor – Thinning and Opening Phase
Birth explained simply
Settling in at the hospital or birthing center
Preparing for home birth – or baby's choice of birth
As labor moves along – passing time through labor
Hallmarks of labor
If labor rests or slows – Companion's prompts and activities
As labour advances – birthing with your baby
Protecting the natural birthing experience
Birth rehearsal imagery
Unit 5: Birth – Breathing Love – Bringing Life
Moving into birthing
Positions for descent and birthing
Breathing baby down to birth
Baby moves to the breast
Family bonding with your baby
HypnoMothering™
Small class Sizes – Individual Attention
What is HypnoMothering™?
HypnoMothering is a 2.5 hour class for moms to be, new mothers, and moms of young children. Developed by two hypnotherapists, each a mother of twins, this fun, practical class teaches mothers easy and fast self-hypnosis techniques to make the most of limited sleep, keep calm and balanced on challenging days, and find focus and mindfulness amidst the myriad of feelings that mothers face.
How is Self-Hypnosis Helpful for Mothers?
Rapid Relaxation: Hypnosis provides easy to learn techniques to quickly relax mom's body while creating mindfulness and balance.
Positive Emotional Resources: Quick self-hypnosis techniques allow mothers to tap into positive emotions even on difficult days.Hypnotic Time
Distortion for Sleep: Whether you have five minutes or five hours to catch some rest, hypnosis helps your mind and body make the most of the sleep you have.
Connection to Baby: Hypnosis helps a mother tune in to her baby and her own natural instincts.
Topics covered in class:
Self-hypnosis to relax and find balance and calm even on very stressful days
Easy techniques to shift perspective and take the sting out of tough emotions
Introduction to hypnotic time distortion to super charge a power nap
Fresh strategies for creating and flexing with motherhood's "new normal"
Learning to tune in to your baby to enhance bonding and mother's intuition
Coping confidently with the pressures of differing parenting styles presented by friends, family, etc.
Mothers say . . .
"The HypnoMothering class calmed my anxieties about the first few months and gave me real, tangible solutions to help me deal with the transition."